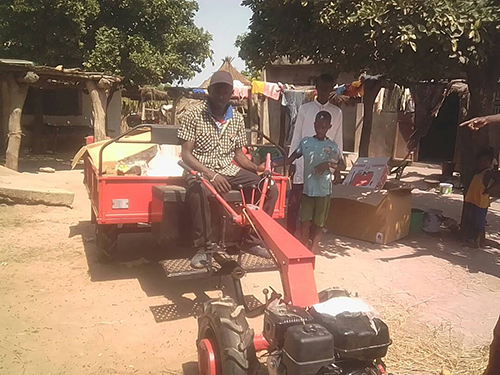 The Belarus-09N motoblock with a trailer was first tested by Senegalese farmers.
The delivery of equipment was organized by the French partner of the company SAS "Podia".
Senegalese consumers expressed great interest in the purchase of Belarusian motoblocks, because they were satisfied with the work of technology, positively assessing its characteristics and quality.
Interest in establishing cooperation between the Kenyan side was voiced during the exhibition "Belagro-2017" in Minsk. A number of agreements have already been reached. There are ideas, the embodiment of which can begin in the coming year.